We are pleased to be exhibiting at Computex 2014, June 3-7. Our booth number is J0505 and is located in the Nangang Hall, Ground Floor.
This year, apart from our usual focus is in compact and silent solutions, we will be demoing something a little more powerful for those who want performance gaming without sacrificing elegant design. We will also be showing our next generation of NUC platform solutions, one of which will bring a whole new meaning to the idea of customization.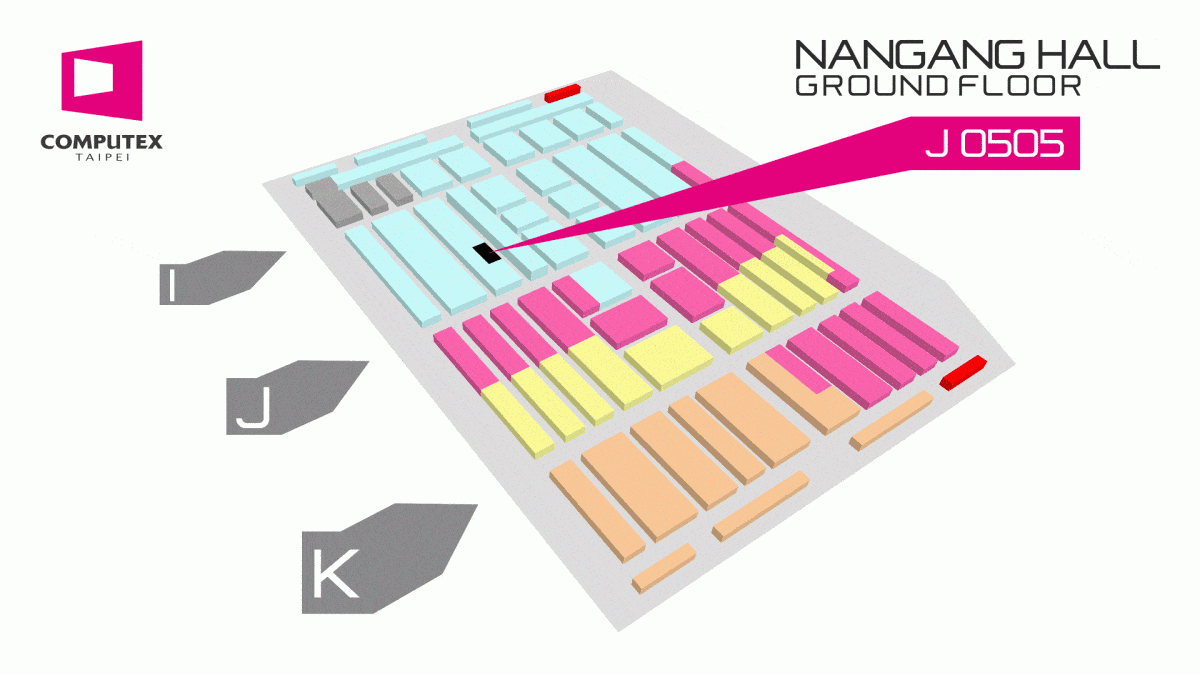 *****UPDATED*****
With Computex over for another year, we brought together a list of press coverage highlights so you don't have to scour the web for it ….
English
https://www.facebook.com/media/set/?set=a.755929907762045.1073741837.427295207292185&type=3
https://youtu.be/XwBlh5t0Nak?t=32m50s (HardwareCanucks)
https://youtu.be/ty7dqRAoe34?t=23m50s (Futurelooks Video)
https://www.overclock.net/t/1493664/streacom-at-computex-2014 # post_22363438
https://www.fanlesstech.com/2014/06/streacoms-stylish-nc3.html
https://www.techpowerup.com/201747/streacom-also-shows-off-nc3-hexagonal-fanless-nuc-chassis.html
https://www.techpowerup.com/201746/streacom-unveils-its-first-gaming-pc-case.html
https://yournewsticker.com/2014/06/streacom-nc3-unusual-hexagonal-body-shape-mini-computer-intel-nuc.html
https://www.facebook.com/XYZprinting/posts/330935420388788
https://www.megatechnews.com/computex-2014-kinpos-xyzprinting-da-vinci-3d-printer-500/
https://www.logicsupply.com/blog/2014/06/05/computex-2014-day-3-changing-face-industrial-computing/
https://news.softpedia.com/news/Streacom-Launches-Planar-Gaming-PC-Case-445729.shtml
https://www.dvhardware.net/article60739.html
https://linustechtips.com/main/topic/162563-streacom-unveils-the-companys-first-gaming-case/
https://www.dvhardware.net/article60769.html
German
https://www.computerbase.de/2014-06/streacom-nuc-pc-gehaeuse-mit-bunter-3d-drucker-front/
https://www.technic3d.com/news/hardware/gehaeuse/9797-computex-streacom-f12c-gehaeuse.htm
https://www.pcgameshardware.de/Gehaeuse-Hardware-213436/News/Streacom-gaming-gehaeuse-und-passicgehaeuse-f12c-nc3-1124072/
https://www.golem.de/news/streacom-passives-nuc-gehaeuse-mit-austauschbarer-3d-drucker-front-1406-106934.html
French
https://www.cowcotland.com/news/42302/computex-2014-boitier-streacom-gaming-nuc.html
https://www.59hardware.net/actualit%C3%A9s/bo%C3%AEtiers/streacom-annonce-deux-nouveaux-bo%C3%AEtiers-2014060816091.html
Dutch
https://nl.hardware.info/nieuws/40235/computex-streacom-gaat-flirc-in-al-haar-aankomende-htpc-behuizingen-integreren
https://nl.hardware.info/nieuws/40236/computex-strakke-htpc-behuizing-van-streacom-kan-full-size-atx-componenten-vestigen
https://nl.hardware.info/nieuws/40234/computex-streacom-komt-met-deels-3d-geprinte-behuizing-voor-nucrs
Swedish
https://www.techsweden.org/content/nyheter/streacom-visar-nc3-hexagonalt-passivt-chassi-r5102
https://www.lanparty.mx/tecnologia/item/228-streacom-f12c-htpc-para-gamers.html
Spanish
https://changlonet.com/blog/2014/06/streacom-nc3-una-caja-interesante/
https://elchapuzasinformatico.com/2014/06/computex-streacom-f12c-htpc-para-gamers/
https://www.geekshardware.es/streacom-anuncia-su-nuevo-chasis/
https://hardzone.es/2014/06/06/streacom-desvela-su-primera-caja-para-pc-de-categoria-gaming/
Polish
https://pcfoster.pl/aktualnosci/streacom-nc3—obudowa-o-ciekawym-ksztalcie-16434.html
https://pclab.pl/news58117.html
https://twojepc.pl/news31125/NC3-i-F12C-dwie-nowe-obudowy-od-Streacom.html
https://czasfaktu.pl/news/191/174/Streacom_NC3__sze%C5%9Bciok%C4%85tna_obudowa_komputerowa.html
Czech
https://pctuning.tyden.cz/component/content/article/1-aktualni-zpravy/30091-computex-2014-streacom-nc3-nova-pasivne-chlazena-nuc-skrin-ve-tvaru-sestihranu
https://www.cnews.cz/skrine-stylovy-plat-od-win-stoly-lian-li-drobci-i-obri-almary-computex
Russian
https://www.ixbt.com/news/hard/index.shtml?18/01/55
https://joinfo.ua/news/view/936769_Streacom-NC3—neobichniy-korpus-geksagonalnoy.html
Italian
https://www.coolingtechnique.com/news/48-case/1462-novita-streacom-al-computex-2014.html
Japanese
https://www.gdm.or.jp/crew/2014/0606/73206
https://www.gdm.or.jp/crew/2014/0606/73240
Chinese
https://www.techbang.com/posts/18466-computer-king-computex-2014streacom-fanless-chassis
https://mag.udn.com/mag/digital/storypage.jsp?f_MAIN_ID=492&f_SUB_ID=6032&f_ART_ID=517479
https://www.expreview.com/33869.html
https://www.cnpcer.com/thread-24808-1-1.html
https://www.inpai.com.cn/doc/hard/208548.htm
https://www.chiphell.com/thread-1053712-1-1.html
https://www.chinadiy.com.cn/html/56/n-14756.html
https://www.gamersky.com/hardware/201406/368987.shtml
https://www.sportsnt.com.tw/3618
https://power.yesky.com/94/37566594.shtml
Korean
https://gigglehd.com/zbxe/11552836
https://www.ilbe.com/3697960280
Finally, a big thank you to our friends over at XYZ Printing, MSI, AMD and Super Flower for their support with hardware during Computex 2014