After four years and thousands of hours of development, AMD released the first three models of its highly anticipated, high-performance AMD Ryzen™ desktop processor. All Ryzen processors support the new AM4 infrastructure, with motherboard designs available from top ODMs.
Read more on the AM4 platform here: Link to AMD Press Release
The new AM4 architecture introduces a slightly different hole spacing (90x54mm) compared with the current AMD mounting plate (96x48mm) supplied with our 'FC' fanless cases such as the FC8, which means its not compatible. 'DB' cases such as the DB4 feature an adjustable mount which means it is already compatible with AM4.
Streacom is committed to supporting the AM4 platform and will be releasing a separate AM4 mount for 'FC' cases which can be purchased by anyone planning to use AMD AM4 CPUs. Details on the AM4 mount will be released shortly.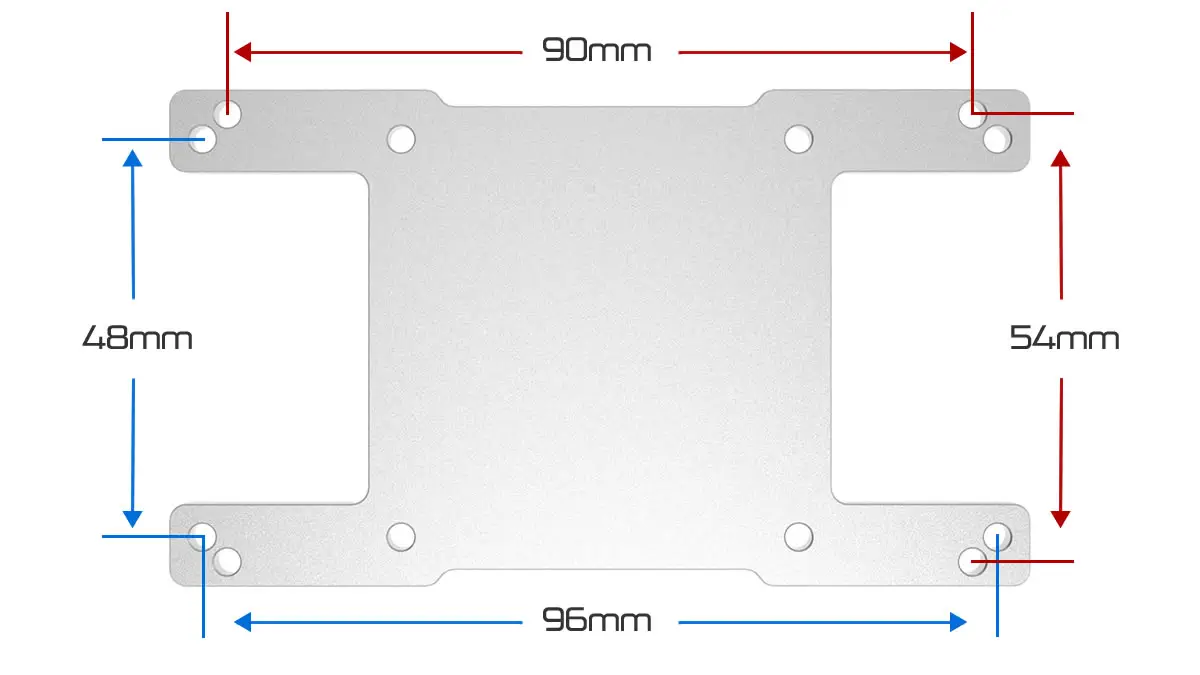 **UPDATE – AM4 CPU Mount product page is now live